News
---
The Family History Show York Returns 14th April 2023
The Family History Show is returning in person to York Racecourse on 24th June 2023. Put your research questions to an expert, watch a free talk, and speak to a local society, archive or genealogical supplier. There is plenty to see and do throughout the day!
Find Out More
---
The Family History Show London declared a success at Kempton Park 20th October 2022
The Family History Show London that took place at Kempton Park Racecourse on Saturday 24th September 2022 was a resounding success. The show, organised by Discover Your Ancestors, went down extremely well in its new venue.
Visitors flocked to the free talks in the large lecture theatres and had the rare chance of asking the experts for help in a one-to-one session to break down the brickwalls in their research.
"I do like the venue, it's really easy to get to from the station, I came on public transport and it was easy; I just got off at the station, walked down and there it is!"
Steve, who attended with his wife, emailed:
"Just wanted to say thank you for the excellent event you laid on this weekend. First time my wife and I have been and we really enjoyed it... We loved the day and look forward to returning again soon!"
Another visitor to the show said:
"I just felt that the location is brilliant. I love the light and the airiness of the venue. I think the venue is super, you should come here again... I'll definitely come again if you hold it here."
Exhibitors comments were also positive about The Family History Show and its venue:
"It's been really interesting coming back again and just seeing the family history community coming together again... to promote what we do and just say how friendly, collaborative and helpful this community can be."
"Terrific location, well signposted off the main roads and motorways...the catering was excellent with efficient staff, with good food and drink"
"Easy to get to, easy to park, easy to unload, good facilities, lovely food, plenty of loos, nice and airy with plenty of room to walk around in."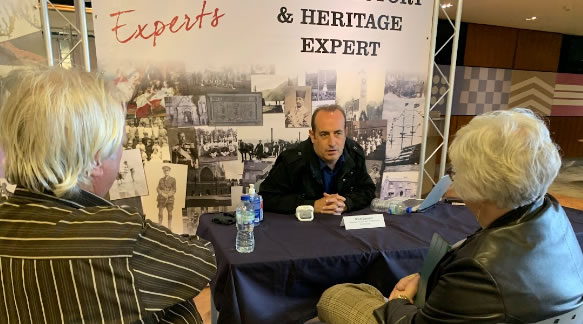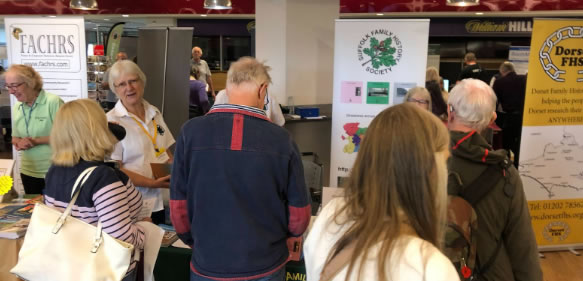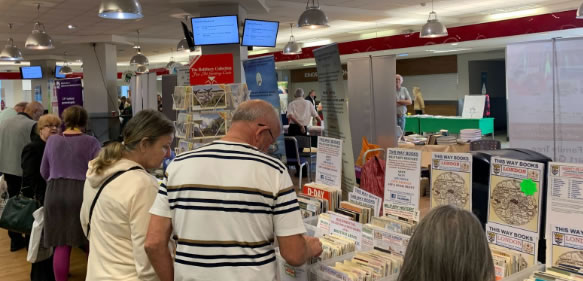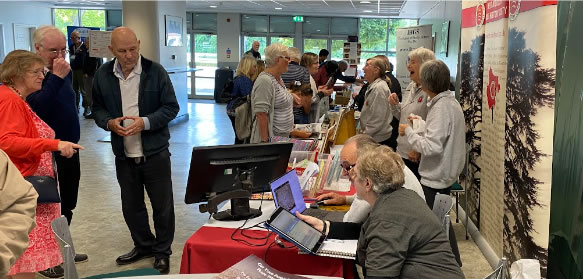 The organisers of The Family History Show London were very happy with the way the event went and are bringing it back to Kempton next year on 2nd September 2023. With the on-site railway station, plentiful parking, food court and the courteous and friendly venue staff, this is set to become a regular for family historians in London and the South East.
See the video of The Family History Show, London 2022 below:
Visit Gallery
---