Free talks will be held throughout the day, from a variety of speakers including:
Breaking down brick walls in your family history research
with Mark Bayley, Online Genealogy Expert

How to resolve stumbling blocks in your family history research using new and unique search strategies to find those missing relatives. Includes searching for a family using advanced search techniques. The talk also covers unique data sets.

Tracing Your Military Ancestors
with Chris Baker, Military Expert & Professional Researcher

Chris draws on his experience from researching thousands of soldiers to explore what can be found when looking for a military ancestor.

Tracing Your House History
with Gill Blanchard, Professional Genealogist & House Historian

Discover how to trace the history of your own home and where your ancestors lived with leading UK house historian and the author of 'Tracing Your House History' (Pen and Sword Books).

Tips & Tricks for Online Research
with Keith Gregson, Professional Researcher & Social Historian

Keith shares top tips & techniques for finding elusive ancestors, illustrated by some fascinating case studies.

Dating Family Photographs from the 1840s to the 1940s
with Jayne Shrimpton, Photo Expert & Fashion Historian

Jayne Shrimpton explains how to date your family photographs, from formal Victorian studio portraits to 20th-century snapshots.

Expert Panel
with Chris Baker, Jayne Shrimpton, Mark Bayley, Gill Blanchard and Keith Gregson.

Our expert team answer your questions.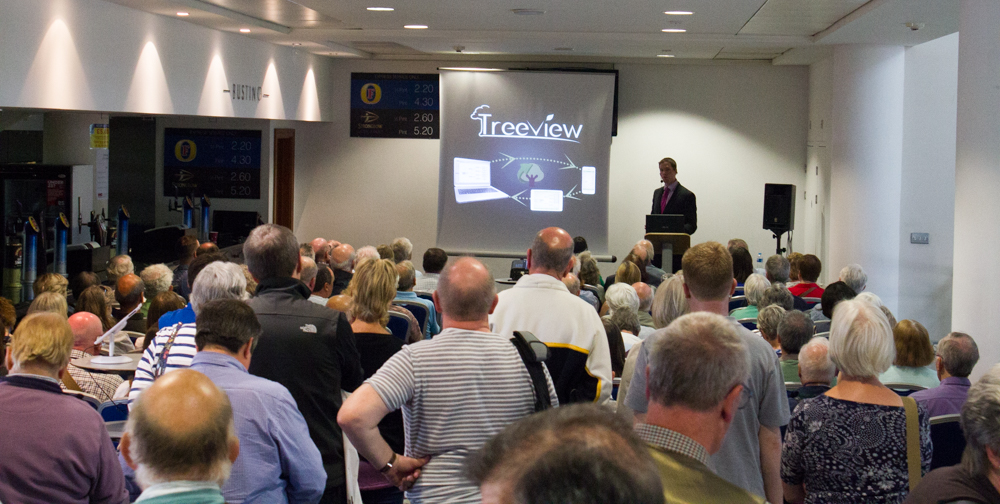 Mark Bayley of TheGenealogist.co.uk discusses TreeView, the online family tree builder.
Please note: talks are subject to change.