Free talks will be held throughout the day, including the ever popular "Breaking Down Brick Walls":
Breaking down brick walls in your family history research
with Mark Bayley, Online Genealogy Expert
How to resolve stumbling blocks in your family history research using new and unique search strategies to find those missing relatives. Includes searching for a family using just the individuals' forenames, keyword search tools; using criteria other than a name to search on and other advanced search techniques. The talk also covers unique data sets such as Non-Conformist records, Non-Parochial records, Fleet marriages, Will images, Parish Records, Directories, Newspapers and more.
Keep an eye out for further speakers, to be announced!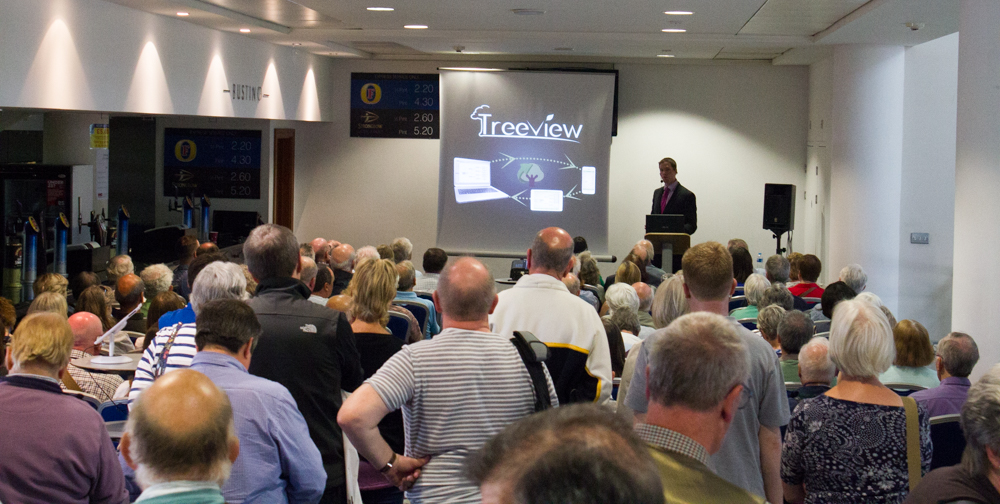 Mark Bayley of TheGenealogist.co.uk discusses TreeView, the online family tree builder.
Talks for 2019 will be announced shortly, previous speakers have included:
Please note: talks are subject to change.